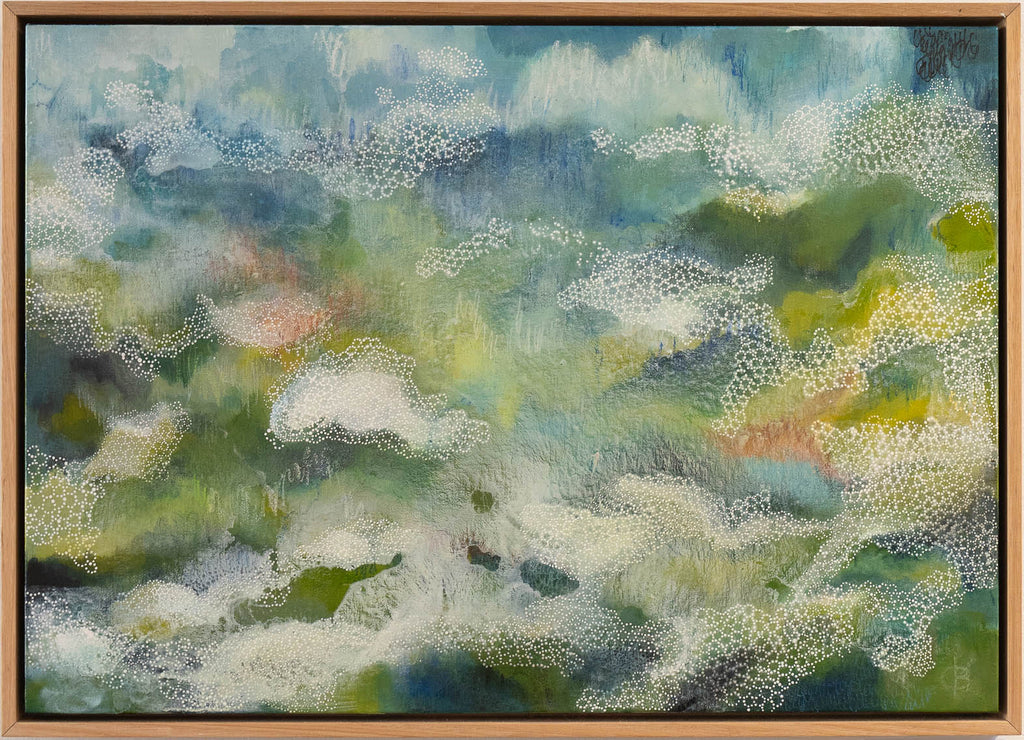 Original Artwork by Caitlin Klooger 2023
Acrylic paint, graphite, ink and oil pastel on Canvas
Framed in Oak
70 x 50cm
Hazed Landscape is part of "Forage", a collection of paintings inspired by Caitlin's own native garden and the broader Australian Landscape.
Caitlin was raised surrounded by nature and enjoys her garden, much of which has been grown from seed. With a background in graphic design, interior design & landscape architecture she now designs interior textiles.
PLEASE NOTE SHIPPING WILL BE CALCULATED & BILLED SEPARATELY. 
Important Notes:
We can accept direct deposit payments from Australian buyers. You will receive more details after placing your order :)
Every effort has been made to accurately portray the colours of this print, however individual monitor settings and other factors may cause discrepancies.
This product is NOT available for wholesale orders.
CARE INSTRUCTIONS
Care instructions for our products can be found here.