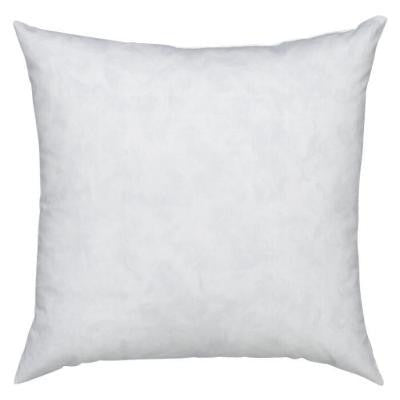 This item is only available for purchase alongside a Ink & Spindle cushion cover.
We know many people love the look and feel of feathers but are not so comfortable with how the feathers are sourced. These beautiful cushion inserts are made from 100% Duck Feathers from deceased birds or picked from nesting bays. 

These inserts come in five sizes:
- 50 x 50cm: suitable for a 45cm Square cover with lots of plumpness.
- 60 x 60cm: suitable for a 55cm Square cover with lots of plumpness.
- 35 x 55cm: suitable for a 30x50cm Rectangle cover 
with lots of plumpness.
- 45 x 65cm: suitable for a 40x60cm Rectangle cover with lots of plumpness.
- 
45cm Round: suitable for Circle cushion
with lots of plumpness.
- 80 x 80cm: suitable for a 70cm Floor cushion with lots of plumpness.


International customers are recommended to source inserts locally to save on shipping.

NOTES:
We can accept direct deposit payments from Australian buyers. You will receive more details after placing your order :)
Every effort has been made to accurately portray the colours used in these fabrics, however individual monitor settings and other factors may cause discrepancies.
As the fabrics are hand printed there may be natural variations characteristic of this process.
CARE INSTRUCTIONS
Care instructions for our products can be found here.